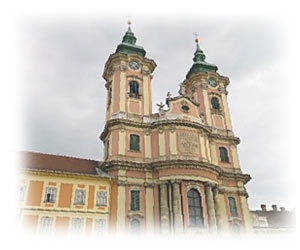 Eger
Situated on the southern slopes of the Bukk National Park in Eastern Hungary Eger is ideally placed to see Hungary's spectacular bird life.
The town itself has a population of approximately 70,000 and is a very popular tourist destination with Hungarian people. The town has a very relaxed air about it with people gently strolling around the towns castle and many historic churches and buildings. The centre is mainly pedestrianized and full off restaurants and wine bars. Beautiful, safe, friendly and relaxing are the four words that sum up Eger.
In contrast to the hot, dry summers winters in eastern Hungary are cold with temperatures often remaining below freezing for days or even weeks. The forest is a magical place to visit at this time giving the best opportuinty of seeing wild boar and red deer. Rough Legged Buzzard, hen harrier, merlin as well as the resident imperial eagle and sakar falcon are familiar winter visitors to the open fields of eger.
For more information regarding Eger click here